Hey Guys!
Today I want to excitedly tell you guys about a relatively new handmade jewellery store called FAGR jewels, I've had the chance to speak to the owner (Louise) to find out a little more about her. So before I get to the review, I thought you guys might like to get to know her too!
About FAGR Jewels
Louise Goransson owns the store and is based in Netherlands where she now lives after she moved away from Sweden. Her store is named FAGR, after Ancient Nordic Runes which are a big part of her Scandinavian History, it means fair and beautiful which I think is lovely and inventive. Much of her inspiration when making her jewellery comes from Dutch Fashion and thinking about the people who might be wearing her jewellery. Louise also hopes to one day create her own silver and I really hope she gets there; for the meanwhile she carries around a cute mini anvil! Have a look at her store and let me know what you guys think. The items are inexpensive and beautiful at the same time, please do have a look,
Review
I'm going to be reviewing two products; a beautiful bracelet and my main product which is the prettiest earring in all the land.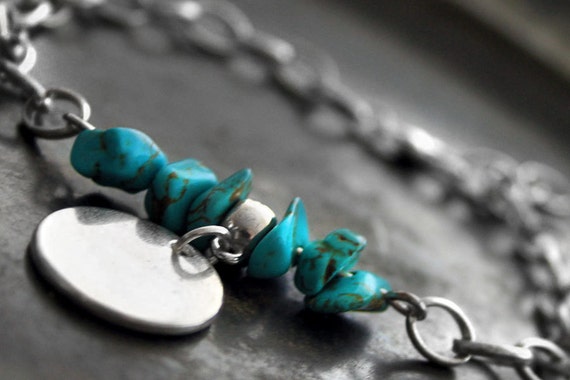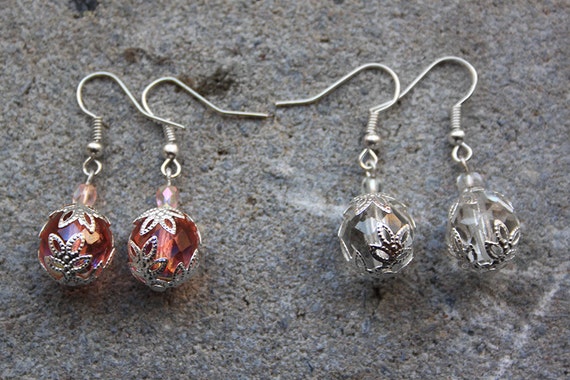 The packaging was really cute, It felt really home-made especially by using string as a bow. When I got my product, I received a turquoise gift box, I know normally white is given, so the blue was a lovely bonus.  In the package you get a lovely thank you note and another note which gives you instructions on how to keep your earrings in good condition (images are below).
The earring itself was beautiful (as you can see by looking at it), It's not heavy at all and you barely notice you are wearing it, which is great. The pink of the earrings normally looks darker than it does on my photos, this is because, it darkens when held against something or when worn. It doesn't change how lovely the earrings look on at all, I felt like a princess wearing them. I also received lots of complements when I wore these earrings, that's how you know for sure you've made the right choice of accessory. I think its important to mention that these earrings also come in white, they look even more delicate in that colour, I think the white version is easier to work with when it comes to matching with other accessories. However, I personally prefer the pink!
How it looked on (Hair Down and Up)
Note: I've also created a make-up look that was inspired by the earrings and so I'll post that later on today and I thought I'd also mention my bracelet since I also absolutely adored it. It's totally mu style and has a beautiful rusty feel to it, in the light it also shines away brightly. I wont go into to much detail as both these items speak for themselves in terms of beauty.
I hope you enjoyed this review as much as I enjoyed these pieces of jewellery. If you are interested in FAGR Jewels then please do check out the store and use the 10% Discount code I have for you guys is: 10realitydeity